For The Best End Of Tenancy Cleaning Enfield, Look No Further! Our Cleaners EN1 Are Here To Help You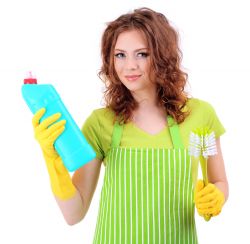 Enfield Cleaners is a specialist cleaning team in the EN1 and EN2 locations, ideal for all your end of tenancy cleaning needs Enfield. Our experienced team of EN1 cleaners will provide brilliant results, perfect for all commercial landlords. Efficiency is our target, so if there's no hanging about waiting for rooms to be ready between moving in and out dates. Whether you're job is a block of flats or a single house we aim to provide a service which suits you the client, expect nothing less than the best from us.
Call 020 3743 9594 today and get on the fast track to a superior quality clean, arrange times and days to suit you and your clients, then leave the rest to us, you'll be amazed by our proven results! A Enfield Cleaners clean is the best clean, meaning your clients will be moving into the highest standard of housing, right from the very beginning. Our comprehensive EN2 end of tenancy cleaning service means there is no waiting around on multiple contractors, simply get in touch with us and the rest is dealt with for you!
Get Excellent Results on End of Tenancy Cleaning in Enfield EN1
Student housing, Flats, and standard rental properties are all covered by our Enfield end of tenancy cleaning service, you're interests are our concern. We want to make the job perfectly suited to all our clients. Meaning we aim to be as flexible as possible. Whenever you need us we can arrange to be there to give that deep clean in between tenants.
Our services are delivered all across the EN1 and EN2 areas, so if you're a landlord in Enfield then we're looking for you! All tenant occupied properties can be cleaned by our quality team, so whenever you're in transition period between 2 occupiers, turn to our cleaning company for the best quality clean in the area. We understand that having people move in and out is a stressful time for any landlord, so take some of that weight off your shoulders by outsourcing the deep home clean EN1 to our company, leaving you more time and energy to focus on finding the next client, and any house repair that may need doing. With such a cheap and efficient EN2 end of tenancy cleaning service for landlords there's no reason not to shift some of the workload, meaning you're properties will be the ones that everyone wants to live in.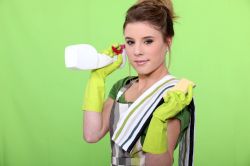 We accept contracts from both tenants and landlords, so if you're looking to get a full return on that deposit, why not hire our dedicated team and do just that. There's no better way to keep a landlord happy than returning their property in the best possible condition, so call us in for a day or two and amaze them. With our quality being proven time and again, our results speak for themselves. You can't be wrong with our cleaning services, we're the best at what we do, and we'd like nothing better than to show you why.
We are Your Best Choice for High-quality End of Tenancy Cleaning in Enfield EN1
Specialised cleaners will get the job done as efficiently as possible, equipped with the best possible equipment and many years of collective experience, that Enfield end of tenancy cleaning will be delivered beyond your hoped for standards. With a quality standard as high as ours, you can be sure you're making the right decision by hiring our company to help you.
We're proud to say that you'll receive nothing but premium quality work from our staff, so you're guaranteed a service better than any other. If you're looking for the perfect company, then look no further because that's exactly what we at Enfield Cleaners are. We hope to hear from you soon so get in touch on 020 3743 9594.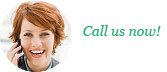 020 3743 9594