Customer reviews and satisfaction are extremly important to us
My moving date was coming up fast and I was nowhere near organised enough. I managed to rope in some friends to help me pack but they drew the line at cleaning. I had a lot of things to sort out at my new place as well so to do the cleaning myself would have been near on impossible. I found Cleaning Enfield by chance and decided to give them a call. They sent their team over the same day and their end of tenancy cleaning was really high quality. I'm impressed with the great service I received.
I've been hiring cleaning companies for years now, both for my business and home. Having tried all the big names in the local area, and being let down more times than I care to mention, I eventually stuck with a regular service from Enfield Cleaning Firm. Where other cleaners slack off on the job and make their precense fairly uncomfortable for us, these guys always get on with it quickly and thoroughly, and are always polite and discrete enough for our comfort. I'd definitely recommend them for any of your domestic cleaning needs. Great job everyone!
When I'm after a bit of help with the house cleaning, Enfield-Cleaners are the company I turn to. Whether it's the dogs or the kids, there's always something conspiring against my poor cleaning abilities, so I like that I know a company who I can turn to. Whether I need something specific addressing or just a bit of a catch up service, they're there for me. Nice company with really friendly staff. Good prices too, got me a great deal. Brilliant.
It took a dedicated team to help sort out my house. Enfield Cleaners were assigned the work and their skill, care and commitment meant that what initially seemed like a very laborious, time-consuming, expensive task, actually turned out to be fairly straightforward. I'm definitely going to be hiring them again in the future.
My husband recently had an operation and I have been spending a lot of time with him at the hospital. It is safe to say that we haven't always had the help that we needed and our place looked like an utter mess by the time he came back home. Fortunately, my neighbour's son told us about Enfield Cleaning and they came through for us, when we most needed them! Thank you.
People are often amazed when I tell them I have help with my housework and ask me if it isn't an added expense and how do I manage? So I simply tell them about Enfield-Cleaners and its amazingly affordable prices. I also tell them all the jobs the cleaners do in a record time like oven cleaning, mopping all the floors, dusting, vacuuming, and cleaning the bathroom. I've since had two friends who have hired the same service and they're also just as satisfied as I am!
I have been using Enfield-Cleaners for two years and have never had any reason to stop using them. They are a professional cleaning company, who are polite and trustworthy and I cannot recall them ever letting me down. I would definitely recommend their cleaning services and I have even arranged for them to do my ironing both before I went on holiday and after I returned, which was great. Since I have used the company I have had two cleaners and both have been hardworking and reliable. Both my brother and my aunt also employ their services.
With so many offers and options for end of tenancy cleans, I didn't know which company to go with, but after so many positive reviews, I decided on Enfield-Cleaners. We have certainly put our home through its paces this last year, which is why we wanted a team of professional cleaners to come in, and do the house themselves. After we returned and paid them for the work they had done, we were amazed - the house looked totally different, sparkling and spick and span. Neither myself nor my flatmates could believe the difference, so fingers crossed we will get the deposit back after all! Excellent service, coupled with efficient and well thought out costs make for one of the best cleaning companies we've ever used!
I can recommend Enfield-Cleaners to others because the service I got was very good. In fact, everything I wanted to be done was done and the cleaner herself was very pleasant which was also good. I was especially pleased with the job done in the kitchen which looks fantastic. I do like to keep my house clean but just haven't found the time recently so calling yourselves up was really a good idea and I'm very glad I did it. Anyway, thanks again, keep up the good work and looking forward very much to my cleaner coming around again, it makes life so much easier!
Margaret Johnson
13/08/2014
In many ways, there is a huge amount to be said for ensuring that you are not getting a bad deal form your cleaning company. I used to think that my last cleaners were great until I moved house and had to try out Enfield-Cleaners. The price that they charged was a lot lower than I was expecting, and I found that the cleaning and the customer service were a lot better than I had come to expect, so in all, it was a pretty excellent turn up for the books! Whilst there will always be some doubt surrounding the hiring of these companies, this lot are going to be excellent.
Well it was coming up to Christmas and the cleaning work that I had been planning, to get the home looking perfect for a nice big family Christmas, was being pushed further and further back. Eventually after a friend mentioned Enfield-Cleaners to me I called in these professional cleaners and I was amazed with the results. The house was spotless, and they even helped me do some of the decorating too! I will certainly be booking them again, and since they were so lovely I thought I'd leave a nice review so that everybody else can find out how great they are too!
I was impressed by all the services Enfield-Cleaners provided. The cleaners I hired for my move were able to vacuum all of my floors, dust every area, polish all furniture, wipe services, wash items, throw away litter, eliminate every stain, clean windows, disinfect the bathroom, see to dirty clothes and much more. I was not expecting such a thorough service, so I definitely got my money's worth. I hired them several times and on each occasion they worked as thoroughly as the last, ensuring that my abode was spotless. I can't go into any part of my house without being impressed by the work they did.
When it comes to getting my house cleaned, there's only one company I'll trust. Enfield-Cleaners have been cleaning my home for a while now and they're the only ones I'll trust to make sure that the job is done correctly. They know how I like the home cleaned and they work hard to make sure that it is done to my high standards. If you're looking for help around the home, then you've probably gone through everything I went through trying to find the right help. I wouldn't bother calling anyone else about cleaning, these guys are the real deal.
I needed to give my whole house a massive spring clean, because I work full time and look after my poorly Gran during the evenings I have not been able to keep on top of the household chores at home and everything was in desperate need of some TLC. My friend told me about Enfield-Cleaners and although I felt embarrassed to have to resort to a cleaning agency I quickly realised that I needn't have been as they were just what I needed, I feel totally de-stressed right now and my newly cleaned home looks amazing and smells so fresh. Ill definitely use them again.
All of the team at Enfield-Cleaners are absolutely lovely, and have been incredibly helpful in helping with my cleaning over the last 2 years. I really don't know what I would do without them and I would recommend them to anybody because they can fit their service in to any budget. They offer great value for money, and they meticulously clean all of the areas in my house to a much higher standard than I could possibly manage on my own. They are a very reliable service and very flexible when I need to rearrange to cancel a booking.
I have used many different cleaning services in the past, but they were all full of empty promises. I found myself coming home to a kitchen that wasn't cleaned properly, floors that weren't vacuumed and bathrooms that still had limescale around the taps. So, when I heard about Enfield-Cleaners, I was very sceptical. I gave them a try and to my amazement, they were the one! They cleaned each and everything so thoroughly that I couldn't find a single fault, and that's saying something! Now that I have found the perfect cleaners, I will never hire anyone else again.
I honestly have nothing bad to say about Enfield-Cleaners. The staff I spoke to over the phone were really professional and very friendly, the prices are great, and I absolutely love my cleaner to bits! There's nothing that I'm worried about asking my cleaner to do, and I hire the service once every two weeks. I've not had a bad or even a less-than-amazing experience so far! My house really has never looked better, and all of my friends and family are just dying to find out my secret! Massive thanks to the whole company for making my life so much easier!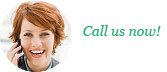 020 3743 9594